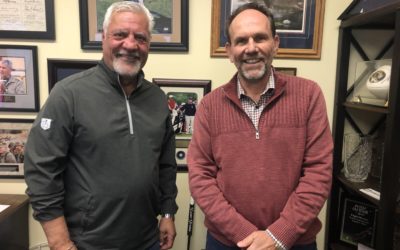 30 years ago, Columbia Missouri's population was 69,831. A growing small town without a clear trajectory of exactly where it was headed. Fast forward 30 years, Columbia's population has soared to 125,000 — nearly doubling their population in the last 30 years....
read more
"Little things tell you big things."
"I watch my pennies. If you don't watch your pennies, no one else will."
"I want 'resourceful' in my epitaph.  Leave no rock unturned!"
"Pray to be 'right size.'"
"Tiptoe through the tulips."
If you'd like to learn more about Greg or have him come and speak to your organization, fill out the form below and we will be in touch.