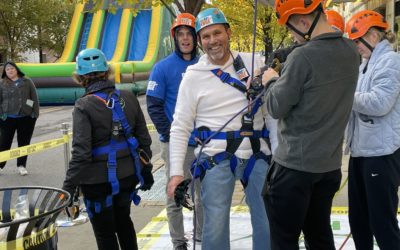 You wouldn't expect someone with a fairly substantial fear of heights to strap on a harness and repel off an eight story hotel. But that's exactly what Greg DeLine and dozens of other community influencers did this past weekend in support of Love Columbia, a...
read more
"Little things tell you big things."
"I watch my pennies. If you don't watch your pennies, no one else will."
"I want 'resourceful' in my epitaph.  Leave no rock unturned!"
"Pray to be 'right size.'"
"Tiptoe through the tulips."
If you'd like to learn more about Greg or have him come and speak to your organization, fill out the form below and we will be in touch.