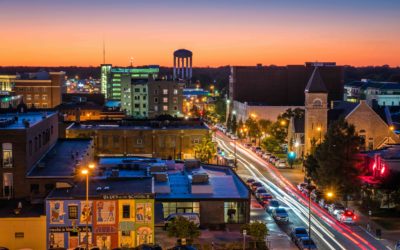 Community is important, especially during COVID-19. However, a feeling of tight-knit camaraderie and spirit seems especially strong in Columbia, Missouri. People who have chosen this friendly, thriving Midwestern hot spot as a nesting, resting, or learning place have...
read more
"Little things tell you big things."
"I watch my pennies. If you don't watch your pennies, no one else will."
"I want 'resourceful' in my epitaph.  Leave no rock unturned!"
"Pray to be 'right size.'"
"Tiptoe through the tulips."
If you'd like to learn more about Greg or have him come and speak to your organization, fill out the form below and we will be in touch.