You can learn a lot by asking volunteers to rappel off the rooftop of one of your city's iconic buildings. Although that task might sound ridiculous or risky — and perhaps downright preposterous — people are more than willing to push aside their ordinary fears and tackle the challenge. And they do it all in the name of giving back.
For a while, I've had the pleasure of helping organize and celebrate the Over the Edge event in Columbia, Missouri. As you've already guessed, the activity involves asking individuals and teams to safely descend 140 feet over the side of The Tiger Hotel in Columbia's downtown, The District. In return for bragging rights, participants and their supporters can donate to Love INC, a charity that helps lift local men, women, and children out of poverty.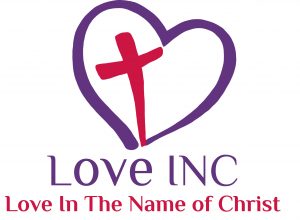 Event Details
What: Over the Edge 2021
When: June 18—19, 2021
Location: The Tiger Hotel (23 S. Eighth St., Columbia, MO 65201
This event will support Love INC of Columbia.
2021's Over the Edge Event in Columbia, Missouri
Since its inception, Over the Edge has always been an exciting challenge from a number of angles. However, the COVID-19 pandemic presented some unusual fundraising strategy obstacles as we planned the event's next iteration.
First, many people are understandably concerned about the potential for spreading illness at a community-based event. Second, plenty of folks and businesses are hurting economically and might have trouble giving. And finally, rules regarding public gatherings can change on a dime.
Yes, these are times when a little courage goes a long way. If I were the Wizard of Oz, I'd be handing out courage left and right. At the same time, I'd hand out another skill: the ability to make decisions without fear. As we contemplated whether to host Columbia's Over the Edge in 2020, our group realized we had to make a choice and stick to it, come what may.
Nevertheless, we weren't going to dig our heels in the dirt. Flexibility is a much-needed asset in this environment, too, and we knew we'd need to make creative workarounds to pull this off. When we talked with the national Over the Edge event chapter, we made contingency plans — thinking we'd be able to reschedule the 2020 event for next spring or summer. After all, we figured an in-person activity might not make sense, depending upon what would happen with COVID-19.
At the end of the day, this paid off: We ended up rescheduling the 2020 event for next summer, so we're even more glad we kept flexibility in mind.
Innovative Funding Ideas for Nonprofits
That's really the point of this post: Not to encourage you to host in-person events in the face of COVID-19, but rather push you to dream big and come up with creative, responsible ways to keep money rolling in for a great cause. If you've been wringing your hands and trying to figure out innovative fundraising ideas for your own nonprofit, apply a few lessons that I've learned:
Switch up your typical annual activity. Does your nonprofit of choice always host an annual event, such as our own Over the Edge? Instead of canceling it, consider creative ways that you might be able to host it despite the hurdles presented by social distancing and COVID.
That's just what the Colorado-based Holy Rollers did. Each year, the Catholic group has hosted a car show. But because typical car shows couldn't be done this year, the Holy Rollers turned its annual event into a fun, socially distanced parade. The parade featured classic cars and wound through the streets and developments of Broomfield. Although it's not the same as a traditional car show, the activity retains the essence of the original function and adapts it to the realities of life today.
Find secure, exciting workarounds to meeting in person. The live music scene was shut down effectively by COVID-19 — or so everyone thought. That is, until Live Nation started arranging drive-in concerts.
The concept behind the drive-in tailgate concert is so remarkably simple that you're going to ask: "Why didn't I think of that?" Live acts are broadcast on the big screens, and concertgoers hang out in their cars and designated tailgate spots. Everyone gets to distance in the outdoors while enjoying music, food, and friendship.
It's not hard to imagine how you could transfer this basic idea to your own fundraiser. Do you have a drive-in in your town? See if you can partner to set up some kind of event that leaves everyone a winner.
Embrace time-honored fundraisers. As a final recommendation, be open to reverting to fundraisers that might not be glamorous or innovative but that tend to attract a crowd.
I'm thinking mainly of charity golf tournaments, of course: Golf courses are open from coast to coast, and golfers aren't about to miss the chance to get on the links.
Even if your organization has never embraced the idea of a regular or mini-golf tourney before, now could be the year to make it happen. Alternately, think of other contactless sports that lend themselves to fundraisers, such as charity tennis matches. Participants could donate for the opportunity to share part of the money collected toward your nonprofit.
It would be easy to admit defeat when it comes to figuring out how to hold a non-Zoom charity event. Don't give in to the thought that effective fundraising strategies won't work in 2020 or 2021, though. They will. You just have to be willing to peer over the seemingly frightening edge to see the big-picture view you've been missing.